Extract from an article for computerarts.creativebloq.com called 
MY DESIGN SPACE IS… THRIFTY-CHIC
Enter Steve Simpson's creative Dublin cubbyhole, where magic happens amid the jumble and art tools are an arm's length away.
Arranging your design space isn't easy. There's a fine line between creative effort and trying just that little bit too hard. Freelance illustrator and designer Steve Simpson got around the problem by simply allowing his creative space to evolve organically.
"I can't really say my studio has been 'designed'," admits the British-born creative, who moved to Dun Laoghaire, Ireland six years ago and now works in an old Georgian building located one hundred yards from the seafront and only a 15-minute walk from home. "It pretty much grew into its current state. I just love rummaging around junk and charity shops, so the look has become a bit 'thrifty-chic'. When I see something old and handmade I can't help thinking about the person who made it and how amazing it would be to know the story behind it."
Of course, from the outside looking in, Simpson could just as easily be talking
about his own studio. We ask him about the Danger Mouse and Penfold figurines next to his iMac, for instance, and glean an insight into his TV animation days: "I left art college in 1986 to take up a job working at Cosgrove Hall's animation studios in Manchester," Simpson reveals. "The highlight of my first day was painting a few seconds' worth of Danger Mouse cells (probably badly) – I was only 19 and couldn't believe my luck."
As luck would have it, Simpson's switch from technical illustration to animation cells helped him develop a highly flexible style built on traditional drawing skills, which is why there's no shortage of sketchbooks to hand.
"My favourite thing to draw in are these beautiful Flexbooks," he says. "I fill about three of them every year with both personal and client work."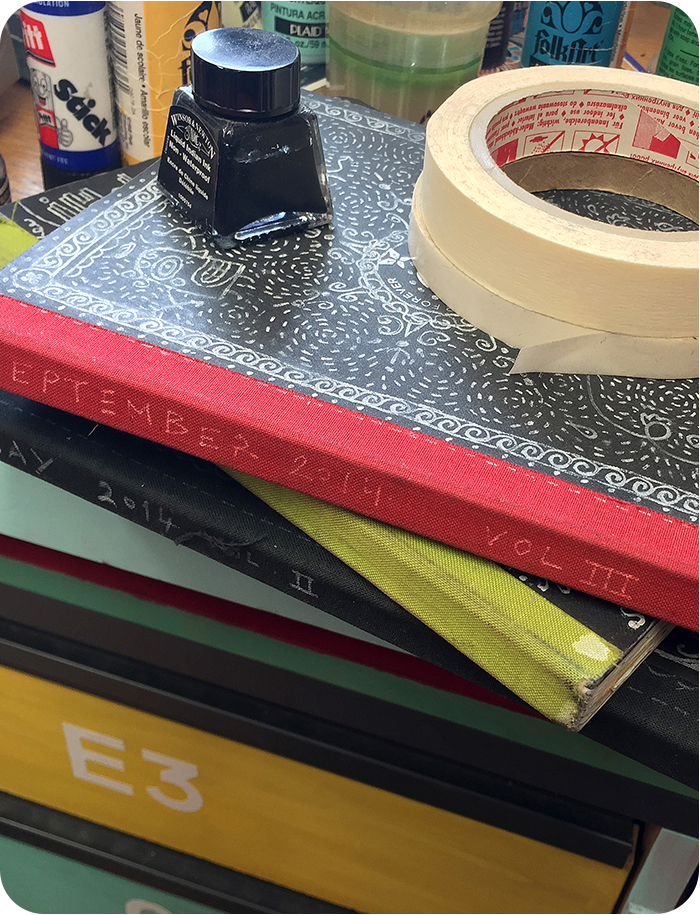 The process of refining sketches before scanning takes place on his old lightbox which also harbours an intriguing tale.
"I salvaged (or possibly stole) this about 20 years ago from Fred Wolf Films in Dublin, where I worked as art director for a period. It had been specially made for the studio when they were working on Teenage Mutant 'Hero' Turtles. The fluorescent bulb has never been replaced," he admits.

But its age has been savoured, much like the Jameson's Whiskey that takes pride of place on Simpson's desk. From the time he started working on the bottle's design, to it finally hitting the shelves, took 21 months: "It was hard keeping quiet about one of my favourite design jobs! I love getting samples of things I have worked on."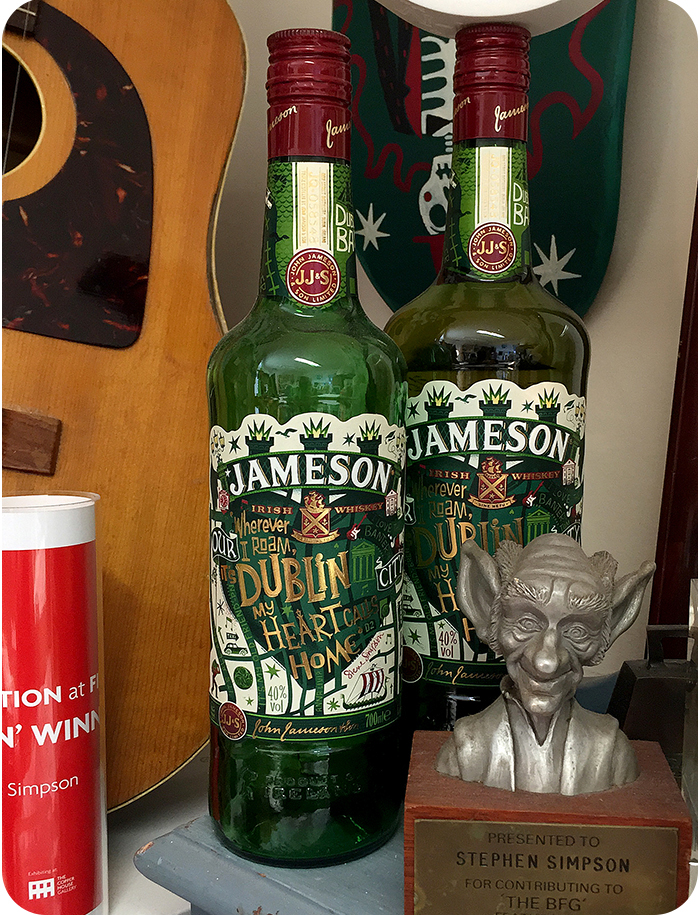 The same goes for the Meaty Pillow on display, although in this case Simpson supplied his own sample: "I printed, sewed and stuffed this range of five cuddly cow cuts for a bovine illustration show I had a couple of years ago," he explains. "They are great for power-napping on."