What Have the Pythons Ever Done for Us?
Lighthouse Cinema poster for Monty Python season of movies
The British, sketch comedy show, 
Monty Python's Flying Circus
, was a hugely important show in terms of the evolution of television comedy. Between 1969 and 1974 45 surreal episodes were aired on the BBC. The Pythons, Graham Chapman, John Cleese, Terry Gilliam, Eric Idle, Terry Jones, and Michael Palin later went on to make many movies both collectively and individually. The season of films at the Lighthouse Cinema in Dublin include: Life of Brian, Brazil, Monty Python and the Holy Grail, The Fisher King, A Fish Called Wanda, Time Bandits, 12 Monkeys, Labyrinth and Lost in La Mancha.
As a kid I loved watching Monty Python and Gilliam's animation made a huge impression on me and for this project I knew instantly what I wanted to do. The difficult part was getting my design to work in portrait, square, horizontal and extra wide horizontal without losing it's focus.

I don't always create colour roughs but it was necessary to have multiple foreground layers (The title, roses and foot) I could move around and background elements that could be rearranged to plug gaps. Extra pieces were needed (curtains) to give me extra width when needed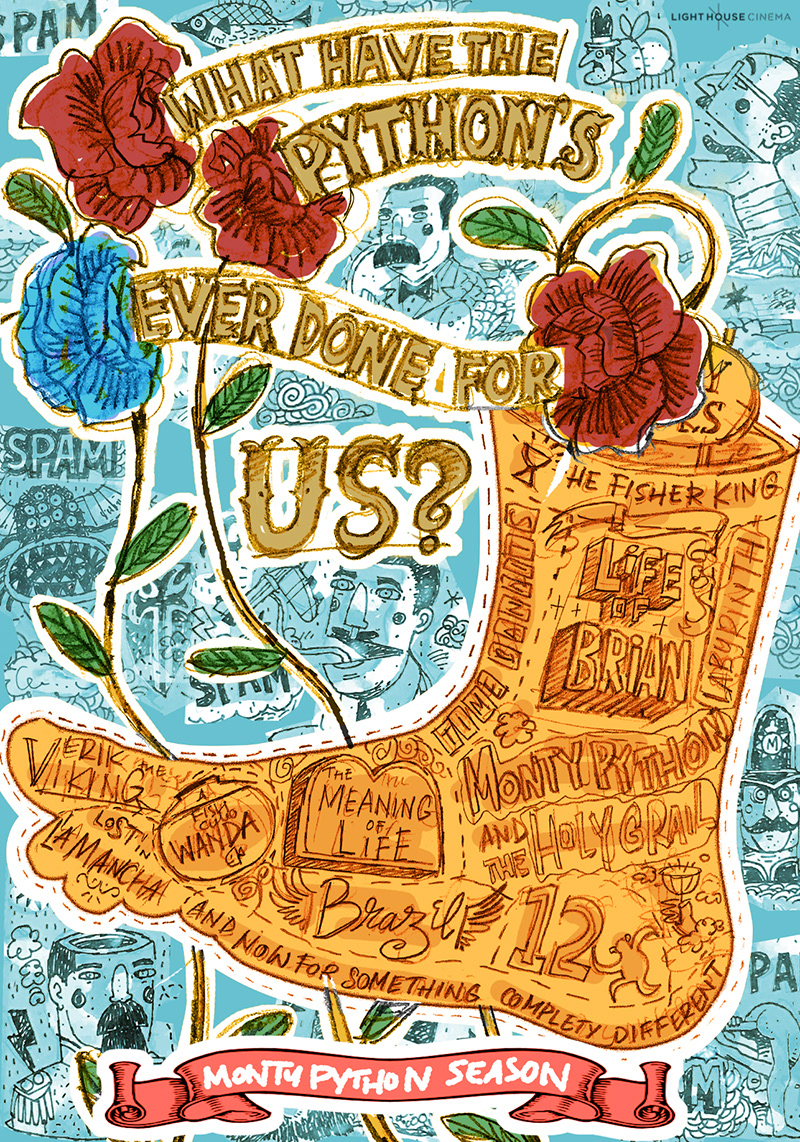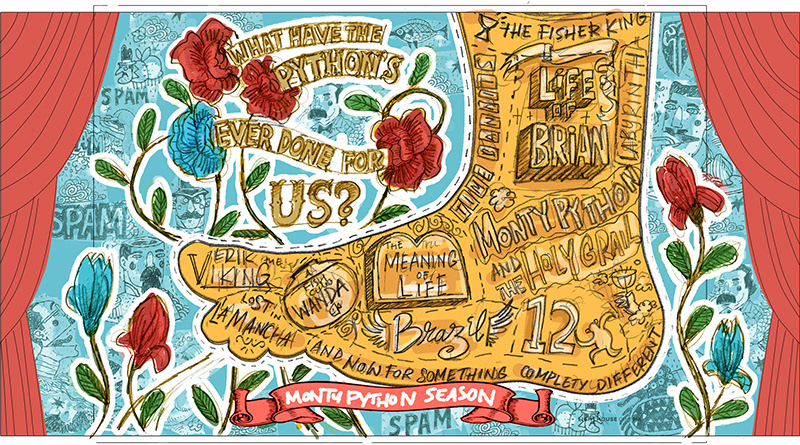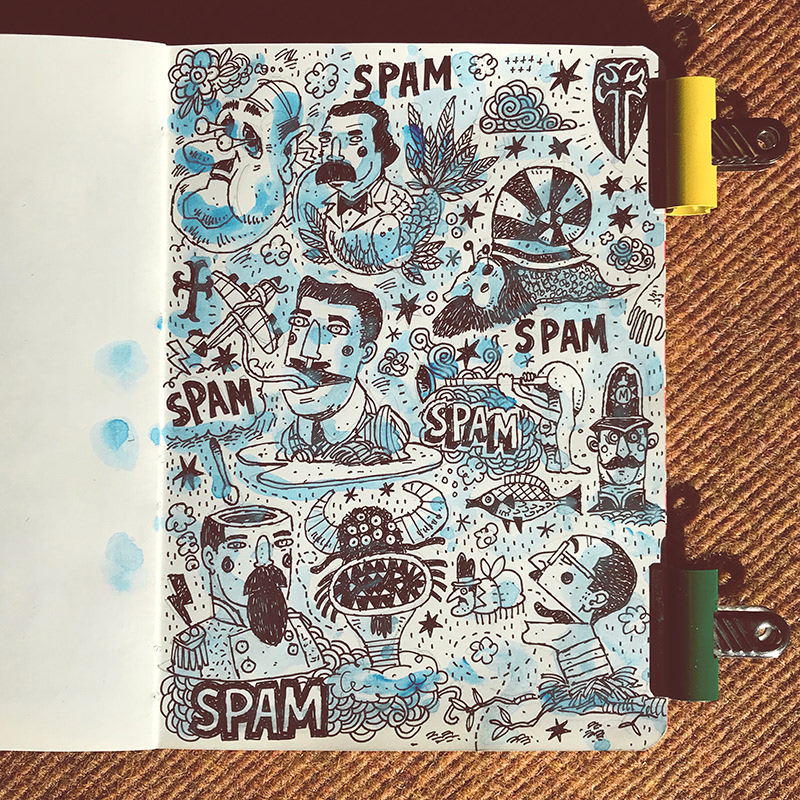 The psd artwork was over 2.5gb with in excess of 350 layers