With over 30 years experience, Steve Simpson is renowned for his hand lettered packaging design, whimsical characters and illustrated barcodes. His distinctive style, inspired by the arts & crafts movement, 50s advertising and folk art, has appeared on everything from a 1" postage stamp to a 200ft screen in Times Square. His work has adorned whiskey bottles and cough bottles, boardgames and board rooms, hot sauces and ceramic saucers :)

Since 2008 steve has won over 50 awards for both packaging design and illustration including Gold awards from the Association of Illustrators, Illustrators Guild of Ireland, the IDI and ICAD. 
He's been an awards judge for Adobe, 3x3 and the Hong Kong Society of Illustrators and is also a founding member of the Illustrators Guild of Ireland and OFFSKETCH.

Steve has spoke at many conferences including OFFSET, OFFF and ICON as well as giving talks and workshops across Europe.

Originally from Manchester, UK, Steve now lives in Dublin, Ireland.
Steve has an online course With Domestika
click here for more details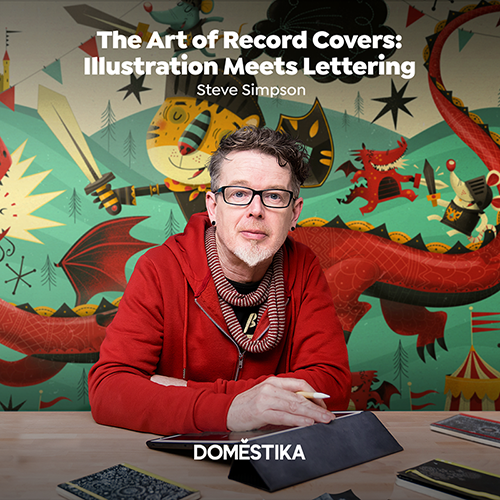 clients include

Vodafone / Djeco / Guinness / Heineken / Bushmills / Absolut / Three Mobile / 7up / Kellogg's / Rowntrees / Hertz / Jameson / Aer Lingus / Penguin Books NYC / Dettol / Modelo / UNREAL / Hamlet / Franke / American Airlines / Wired Magazine / New Scientist / Wall Street Journal