"I'm feeling Anxious Today"
Exhibition:
LETTERBOMB: 
Taboo
A3 Risographs and A2 art print
This is a personal project for a typographical focused exhibition exploring the theme of 'TABOO' as its subject, Letterbomb featured Ireland's most prolific and progressive practitioners working in the field. Taboos are things prohibited or restricted by social custom. Playfully acknowledging the orthodoxies inherent in typographical disciplines, the theme of 'taboo' provided a space for the participating artists to break rules, and reimagine form. The works in Letterbomb explores this grey area between acceptable and unacceptable; between legible and illegible; communication and non-communication.
Personally I wanted to bring attention to men's mental health and the difficulties many men have talking about the issue, often believing it a sign of personal weakness. It's good to talk no matter how tough you are :)))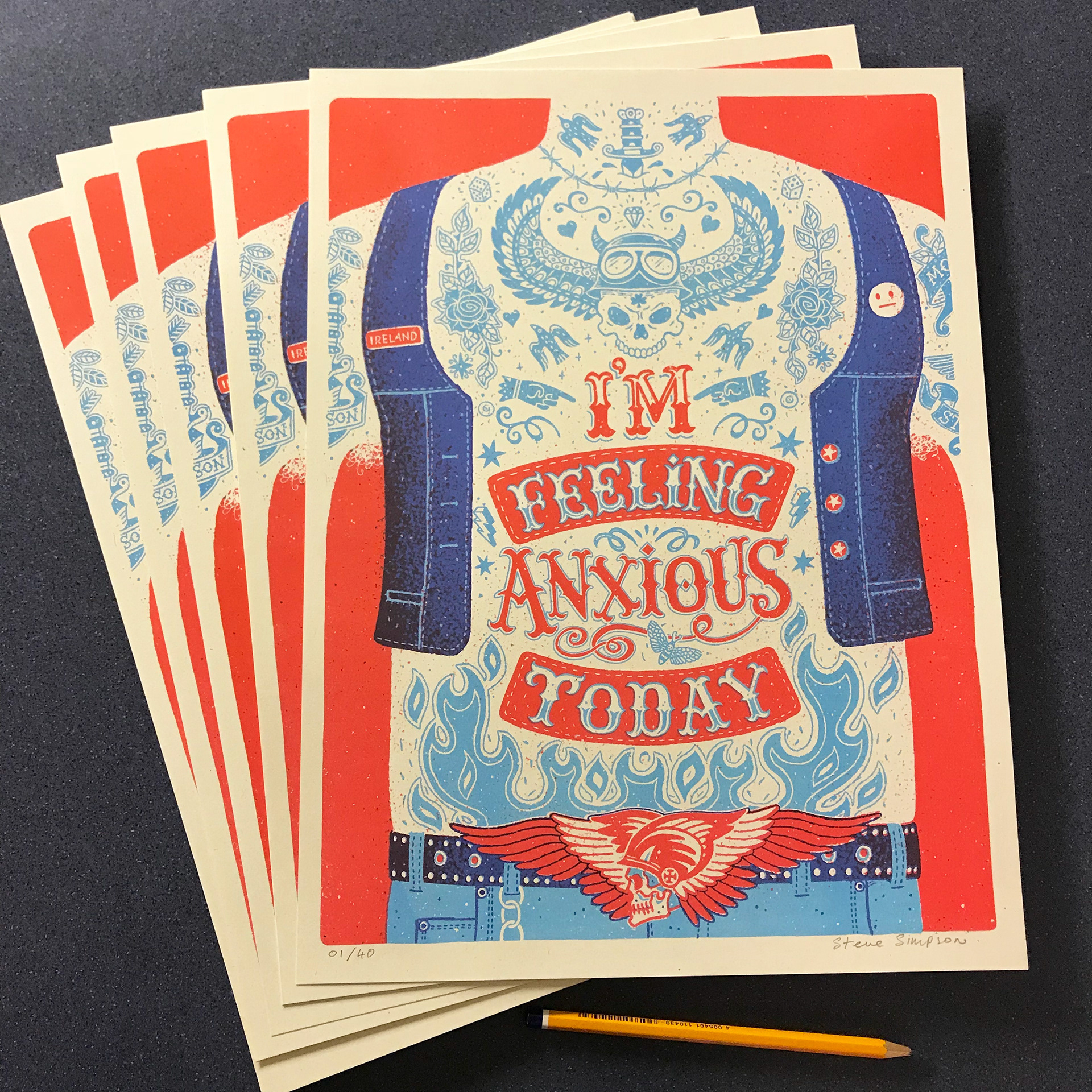 Thanks for checking out this project - all appreciations and comments are truly appreciated:))
You can follow my latest work on