'CRAZY MOTORS'
by STEVE SIMPSON and DJECO
24 toy cars • 1 truck • 1 garage • 1 race track
Delighted to share a project 3 years in the making (delays mainly thanks to Covid19)
The Crazy Motors project features 24 toys cars (12 city cars and 12 racers) with metal chassis and a cool suspension. There's also a pickup truck, a 2 story garage with lift and ramp (with both gas and electric charging naturally:)) and finally a race track. 
Cars now widely available for purchase online - search 'Djeco - CRAZY MOTORS'  ☞
All cars started with 3/4 front black and white pencil drawings. In the next round more refined, coloured sketches were created - front and rear 3/4 views. In the final stage before 3d modelling I created front, side, back and top technical sketches.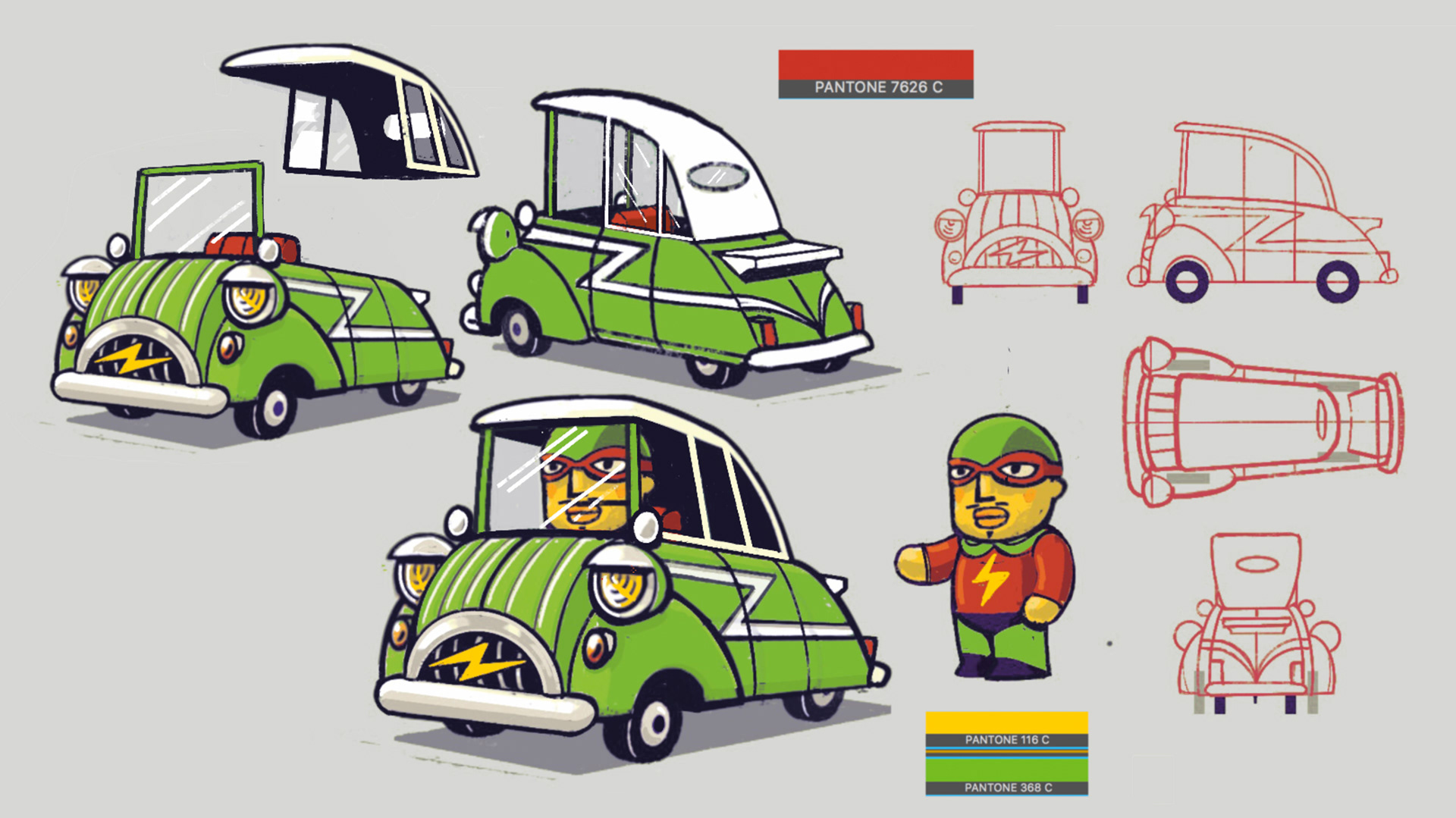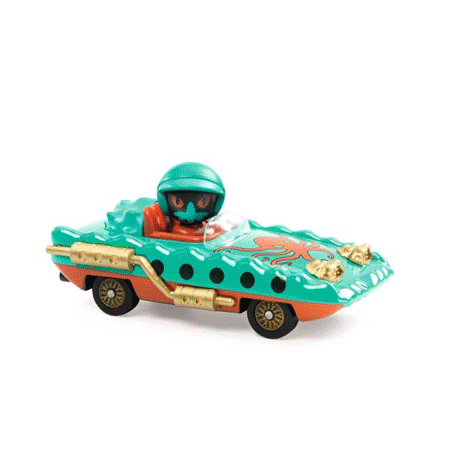 Having collaborated with Christophe on bringing the cars to life it seemed like a good idea to involve his talents in the promo poster. As all the models already existed he was able to lay them out based on my rough sketch., which I then used as the basis for my illustration working in Procreate. Very happy with the results
Thanks for checking out this project
All appreciations and comments are very much appreciated:))
You can follow my latest work on