Book cover design and illustration by Steve Simpson.
EATING INSECTS by Isaac Petràs
A gastronomic discovery only suitable for the most daring.

Why not dressing a salad with a drop of worms? Or add crickets to a pumpkin cream? What if we add a scorpion to a paella? 
The fever of edible insects, which daily feed millions of people around the world, has come to stay, to show that gastronomic barriers are sometimes due to cultural issues.
In these pages, Isaac Petràs, the man who probably best knows the world of edible insects in Spain, recounts his travels around the world in search of the perfect grasshopper, those delicious ants and, ultimately, the most varied edible insects. 
This book is also a complete recipe book to incorporate insects into our usual dishes.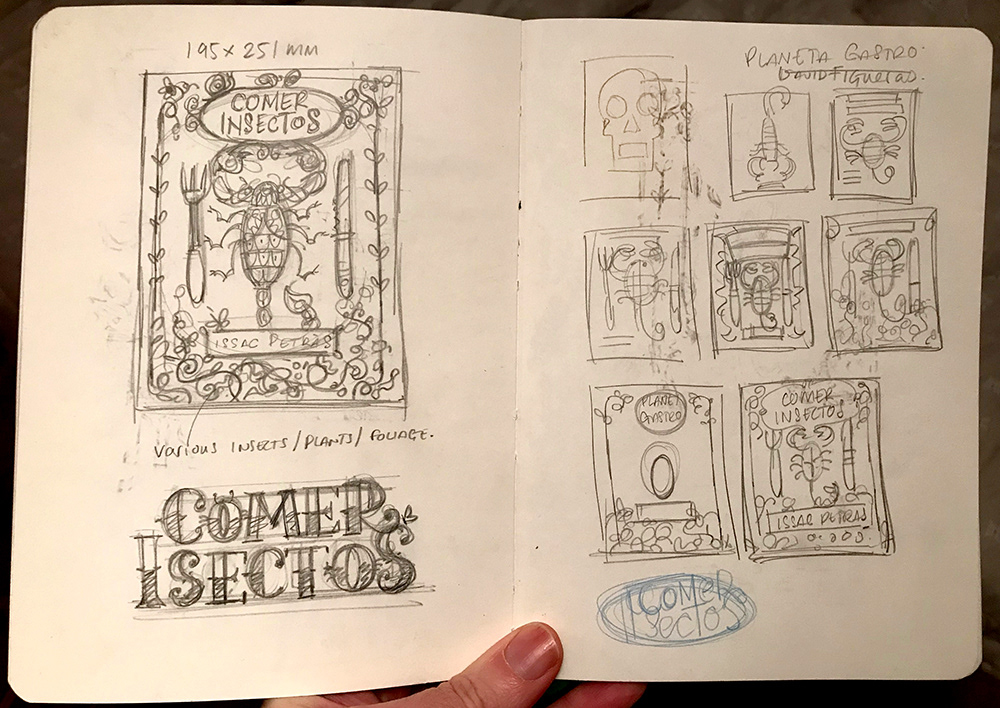 Thanks for checking out this project - all appreciations and comments are truly appreciated:))
You can follow my latest work on