DIARMUID & Paul GATHERING OF THE TRIBE
Celebrity gardener, Diarmuid Gavan commissioned this poster for his Garden Festival last year. 
All the type is hand drawn
Rory and Diarmuid's EXTRAORDINARY PLANTS was a piece I illustrated the previous year and became the style inspiration for the new poster.
We were very happy with how the balloon became the holding mechanism for both the main type and the characters/plants.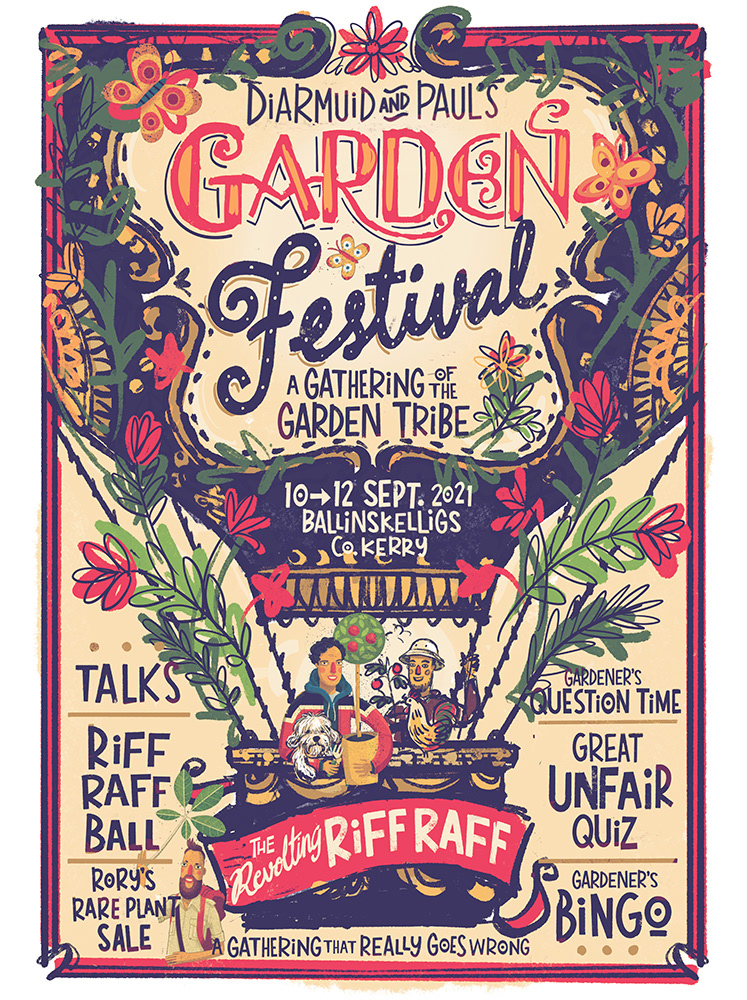 Thanks for checking out this project - all appreciations and comments are truly appreciated:))
You can follow my latest work on