In Greek and Roman texts, the griffin, griffon, or gryphon was associated with deposits of gold. As Pliny the Elder wrote, "Griffins were said to lay eggs in burrows on the ground and these nests contained gold nuggets."
In the middle ages the griffin became a symbol of divine power and was protected by courageous knights on horseback who would spend much of their time chasing off the pesky dragons who couldn't keep their sticky fingers off the gryphon's golden nuggets.
As with many of my personal projects, this started off as one thing and ended up something else. Initially I wanted to create a woodcut ex-libris type piece but then started playing around with colour... 
DETAILS
I added the little warrior guys to try to give some sense os scale to the griffin and dragon.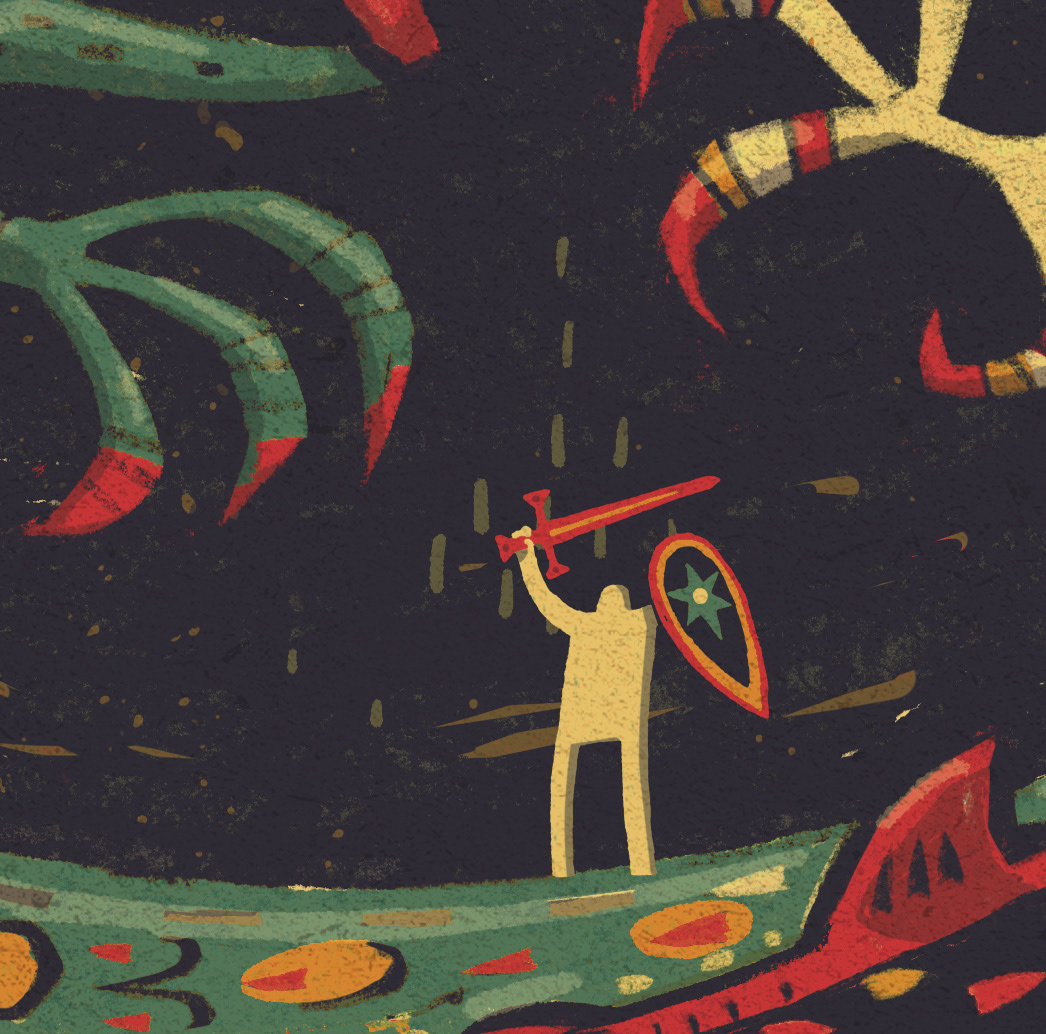 FULL ARTWORK
I'm very happy with the final colours however it really was a battle trying to get them to work together. Lots of failed attempts over a couple of weeks before they started to fall into place. 
There's still 4 left of an edition of 7 on
MakersPlace
if NFTs are you thing
Old School Prints also available in
my Shop
Thanks for checking out this project - all appreciations and comments are truly appreciated:))
You can follow my latest work on