'Journey to Mildfulness
'
​​​​​​​
ABOUT "JOURNEY TO MINDFULNESS" SERIES
This trilogy is about personal turmoil, the search for answers and healing. The three pieces - State of Turmoil, State of Truce, and State of Inner Peace - represent the different stages on the path to wellbeing.
STAGE 1
 "STATE OF TURMOIL"
Palmistry is a branch of fortune telling practised since ancient times and across many cultures. It is one of the many ways that people attempt to make sense of their path in life by external means.
The palpitating heart in hand marked by runic symbols is surrounded by beetles, manifestations of the troubles in our life when we are in a dream state. Steve conjures a sense of the physical toll of anxiety, but also a sense of chaos, mystery and longing in the search for answers and ways to heal the pain.
STAGE 2
 "STATE OF TRUCE"
The heart is the symbolic centre-point of our bodies and the through-line in this series. This piece shows how we must go inside ourselves to begin accepting what is going on and to take responsibility for our feelings.
We see the beginnings of healing through self-awareness, self-care, gratitude, and mindfulness of our essential relationship with nature. There is optimism and clarity of mind in the birdsong and floral growth set against the distant blue skies of the heart.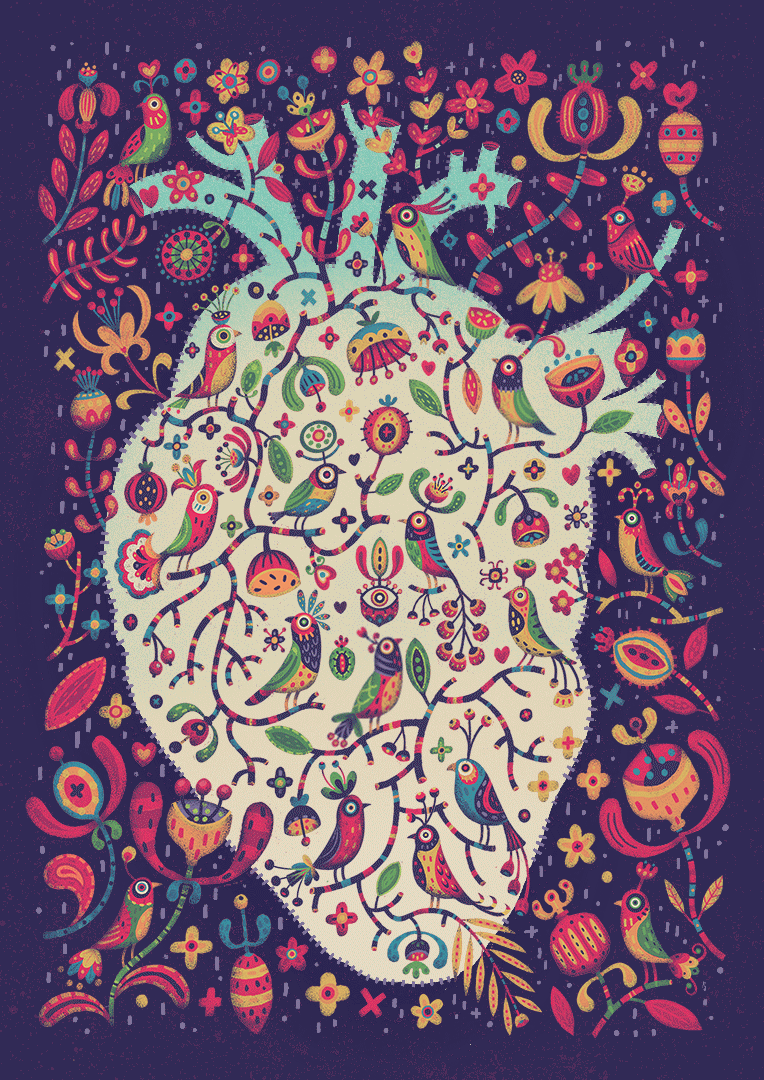 STAGE 3
"STATE OF INNER PEACE"
In the third and final of this series, mind and body find their rhythm again through self-awareness, breathing and slowing down. Nature is intertwined with the inner workings of the human body, in every vein, artery and organ, creating a sense of harmony and being at one with the natural world.
This stage of the journey - the state of wellbeing - is reached by taking control of the situation and practising mindfulness to reconnect with our own voice and creativity.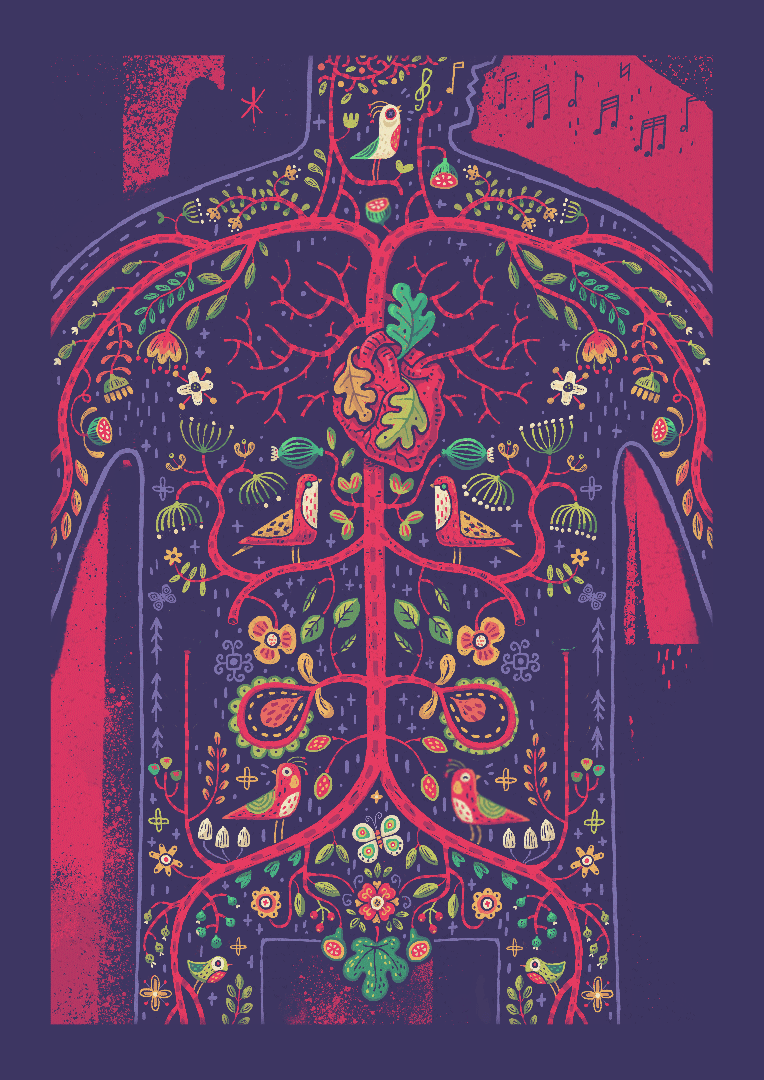 [Physical] Special Edition A2 Print signed by the Artist
1 SPECIAL EDITION PRINT SIGNED & NUMBERED FOR THE 1:1 DROP PRINT SIZE: A2 / 59.4 x 42 cm / 23.4 x 16.5 inches
Thanks for checking out this project :)))
You can follow my latest work on 
more ART PRINTS available HERE :))



Thank You :)))