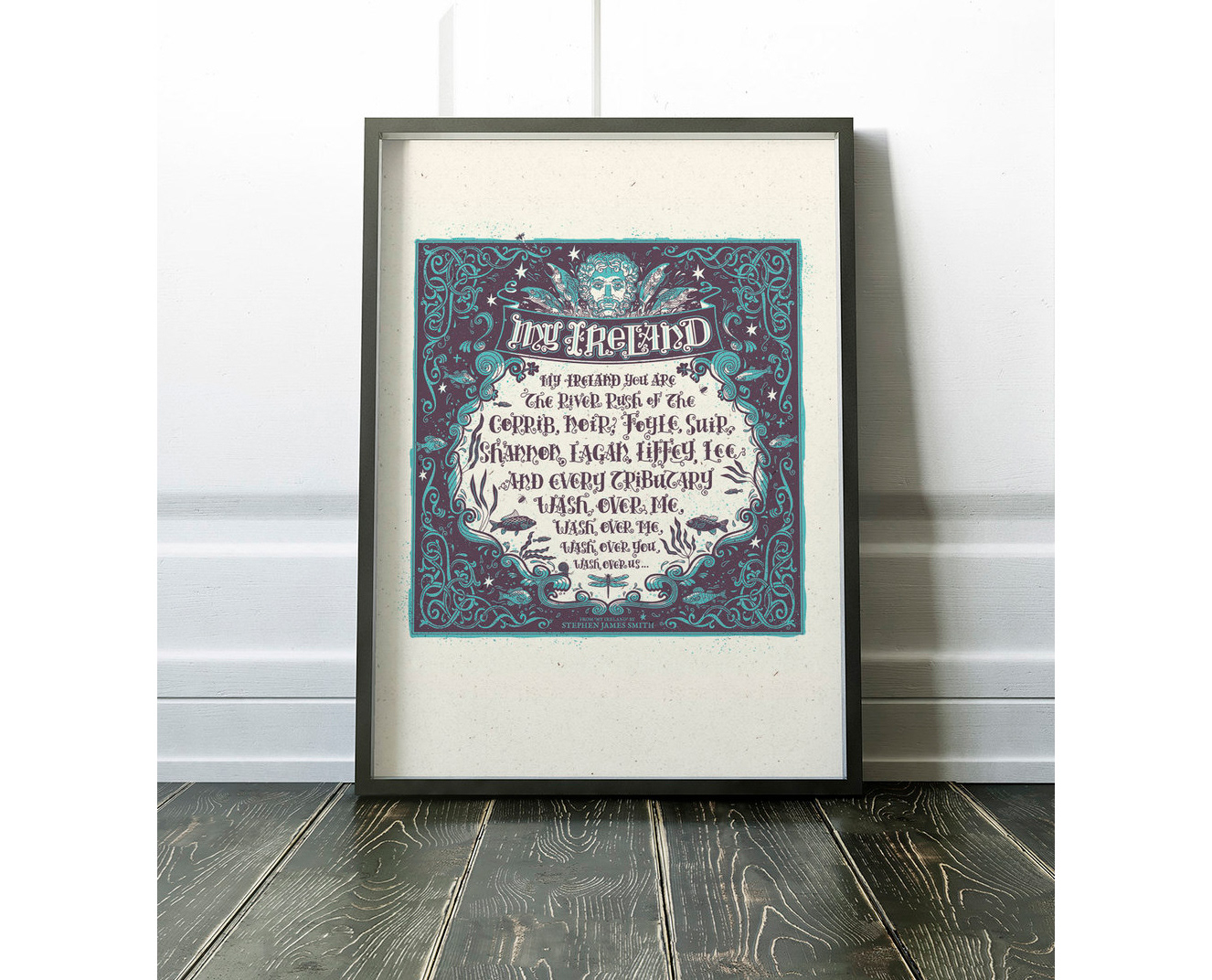 MY IRELAND BY STEVE SIMPSON
Price - €80.00
A SCREENPRINTED COLLABORATION BETWEEN DFP, ARTIST STEVE SIMPSON AND POET STEPHEN JAMES SMITH.
Hand screen printed with 2 inks / Deep Purple / Turquoise
Size - 645 X 475 mm
Stock - Screenprinted on 285gsm recycled birch paper
Edition size - 110
Signed by artist Steve Simpson and Poet Stephen James Smith
Prints are now available online at DamnFinePrint.com
Damn Fine Print is located at 32 North Brunswick St. Stoneybatter Dublin 7 Ireland
Opening hours are Monday-Saturday, 10am-6pm or by appointment.

PRESS RELEASE
A screenprinted collaboration between artist Steve Simpson and poet Stephen James Smith.
Graphic design legend Steve Simpson has been let loose in the Damn Fine Print studio for an exciting new design project with contemporary Irish poet Stephen James Smith.
Simpson, whose iconic style has adorned everything from whiskey bottles to plastic toys, classic cars and giant billboards in New York's Times Square, uses Smith's epic monologue
My Ireland
as his inspiration for a limited edition print made by hand in the Damn Fine Print studio.
Smith's masterpiece, a 1700-word ode to contemporary Ireland, was commission last year for the St Patrick's Festival and has been recognised and acclaimed by critics as an exciting, irreverent and at times angry tribute to modern Irish culture.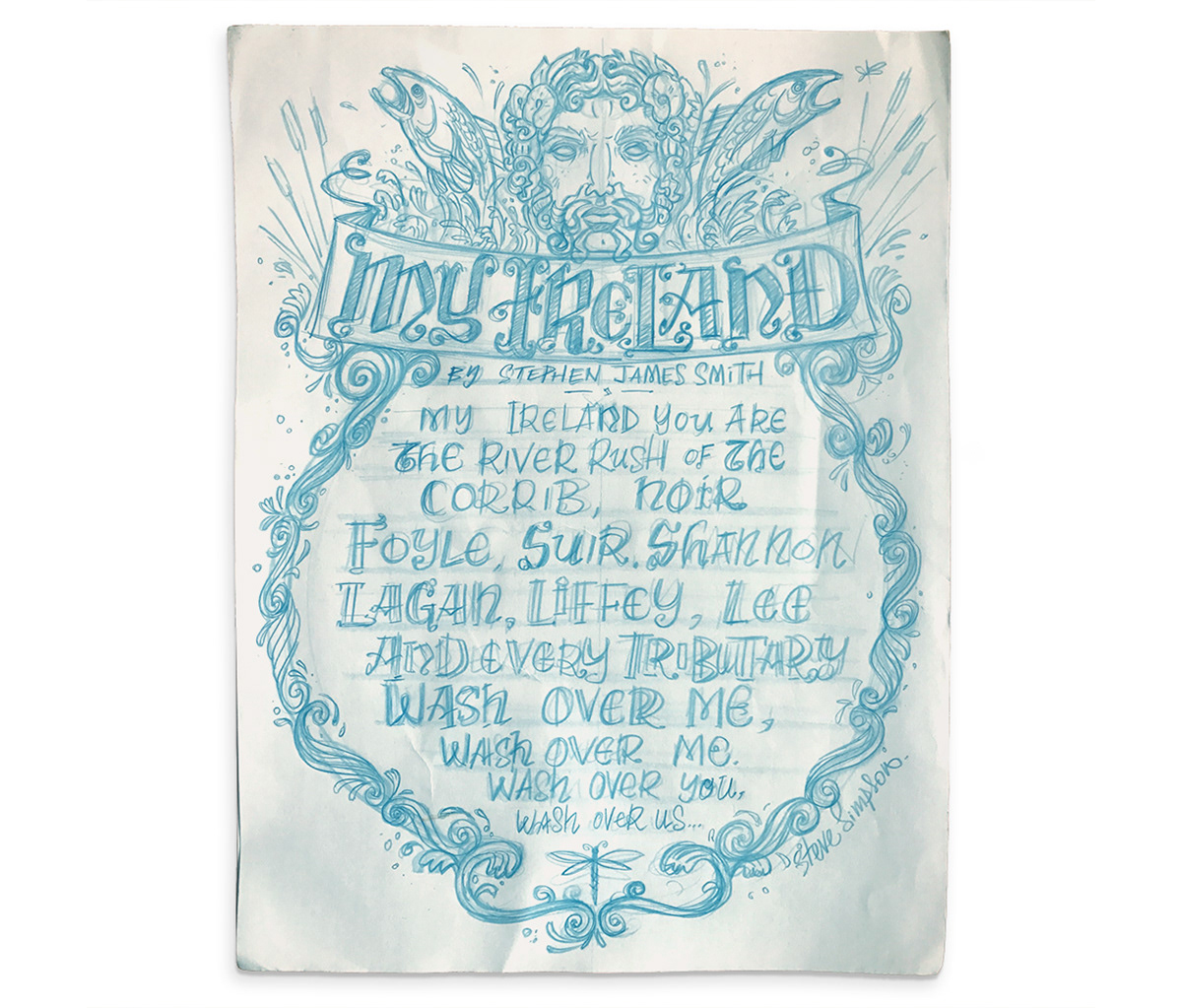 Taking this poem as his source, Simpson illustrates it with his trademark style of whimsical illustration and playful fonts to depict Smith's fast-flowing words like the rivers and twisted tributaries of the Ireland that inspired him. The piece, shown here in its journey from notebook sketch to perfected hand print signed in the studio by both artists, was printed by Simpson himself, with a little supervision from the master printers at Damn Fine print.
Speaking about the collaboration, Simpson says: "I'm a big fan of Stephen James Smith and have wanted to work with him since I first got to know his works five years ago. "It's a powerful poem that takes you on a real journey, the visual imagery alone made me want to get in touch with him and ask about creating a print to accompany it."

Smith, a Dublin poet and playwright at the centre of the rising spoken word scene in Ireland, says of the piece: "I don't know if it's even a poem.

"It's me just opening up my arms to Ireland, and trying to see what I can grab. And trying to talk from my heart."