#onthedraw in La Palma - Canary Islands
*Winner of a Silver Bell for 'Illustration' at ICAD2015
*Winner - 3x3mag Awards 2015
I was one of 7 illustrators invited by the Canaries tourism board to fly to Teneriffe. At a press conference we were each given an Island, a local guide (who was also an illustrator), a sketchbook and a hash tag, #onthedraw. The mission: to raise awakens of our islands through social media by sketching and tweeting our way across the island over 6 days -  then return home to create 6 illustrated posters - the posters and sketchbooks formed part of a traveling group exhibition.
For each of the 6 days I was driven around the island meeting locals and visiting some of the main tourism attractions and some of the secret places only the locals know about. I met producers of salt, goats cheese and wine. I visited the World's largest optical telescope on top of a vocano, a cigar factory turned in to a museum, I was taken on tours of churches, vin yards and a medieval holy spring. We went to beaches, ancient forests and walked on solidified lava flows and everywhere we went we tasted incredible local food. All through this I was sketching and tweeting both drawings and photos using the hash tag #onthedraw. When I returned to Ireland I selected what I beleived were the 5 most interesting places to illustrate plus I had to create one poster that would represent the Island as a whole.
My guide was a very talented local illustrator, Victor Jaubert and Kevin was our translator.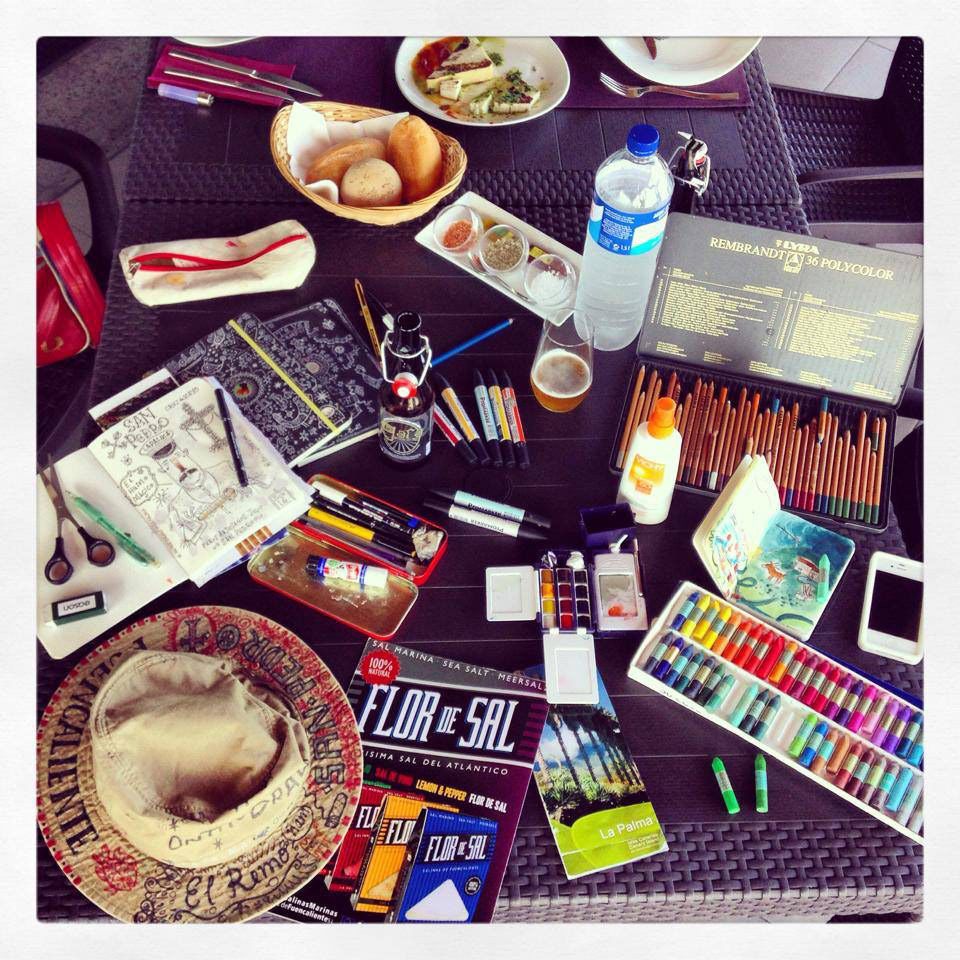 La Palma - La Isla Bonita / The beautiful Island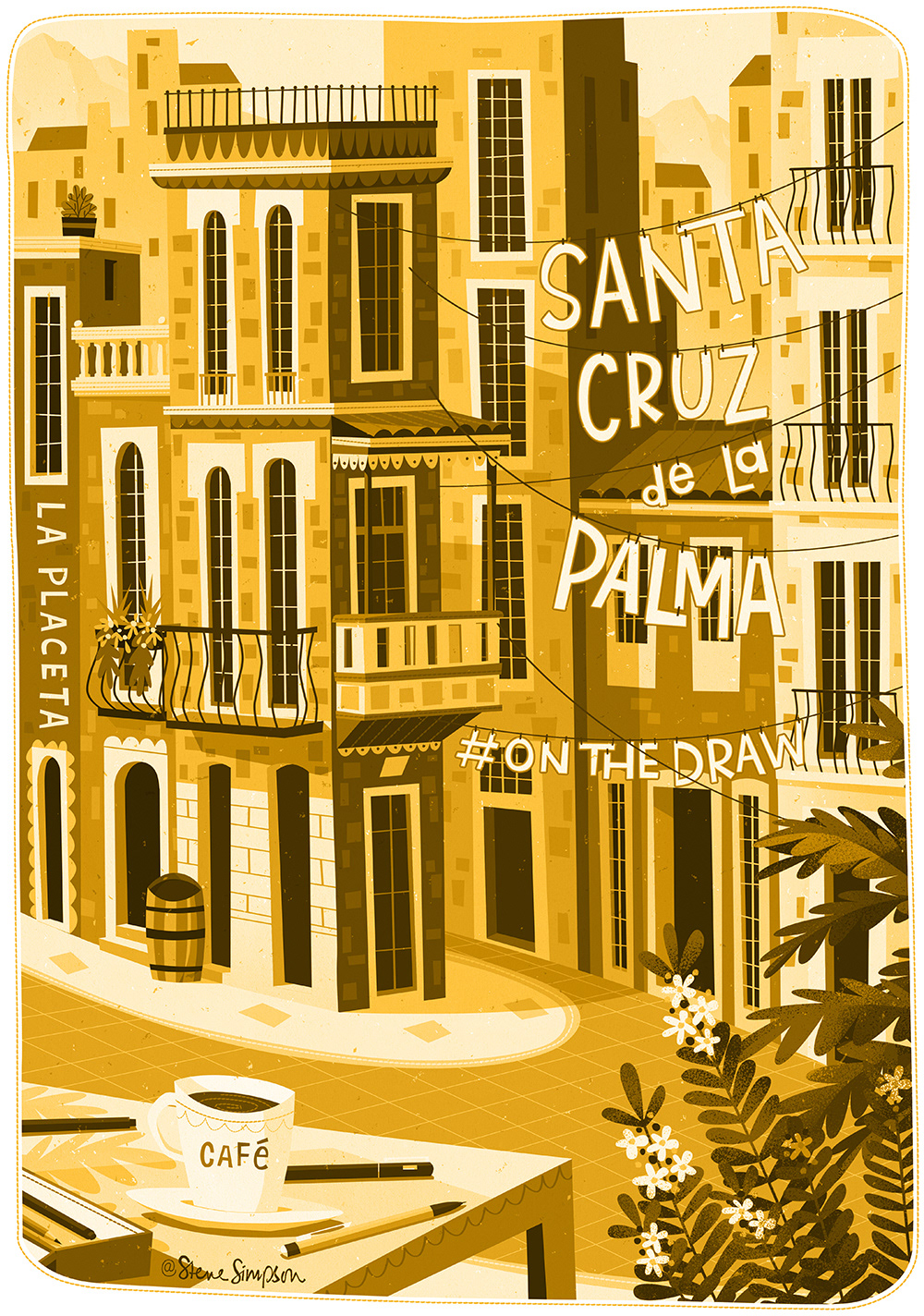 Fuente Santa - Holy Spring