Collection of toy projects
Mainly pirate themed projects done for my favourite French client, Djeco.
The fierce Gnomus comes with a dreaded cage! 
He is one of the Djeco Pirate Arty Toys, and he wants his treasure so beware his cage! 
The brutish figure comes with a fearsome skull staff and strong cage!
available to buy on many toy websites - search 'Djeco Gnomus and ze Cage DJ06820' for local sellers.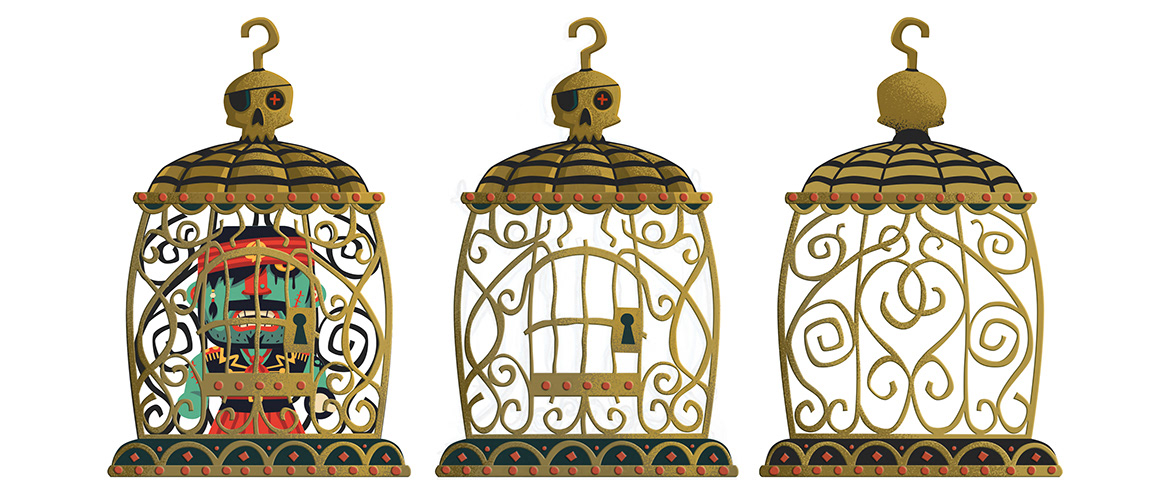 (He comes with a throne - which I didn't design)
- search 'Djeco Kyle and Ze Throne DJ06813' for local sellers.
- search 'Djeco Altic DJ06703' for local sellers.
(Available soon - search Djeco Abys DJ06824)
Maximus is a 10cm vinyl toy with moving arms and head
This guy was the figure I designed using my own form
search 'Djeco Maximus DJ06727' to buy locally
Full project for this guy
here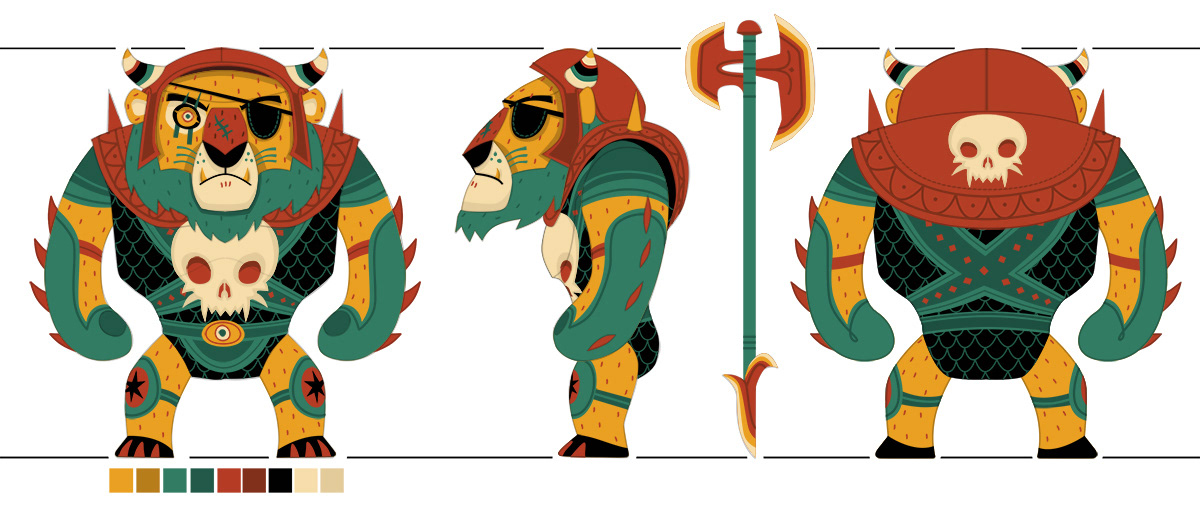 Djeco Pirate Tea Set - Dinette de Pirates
Available soon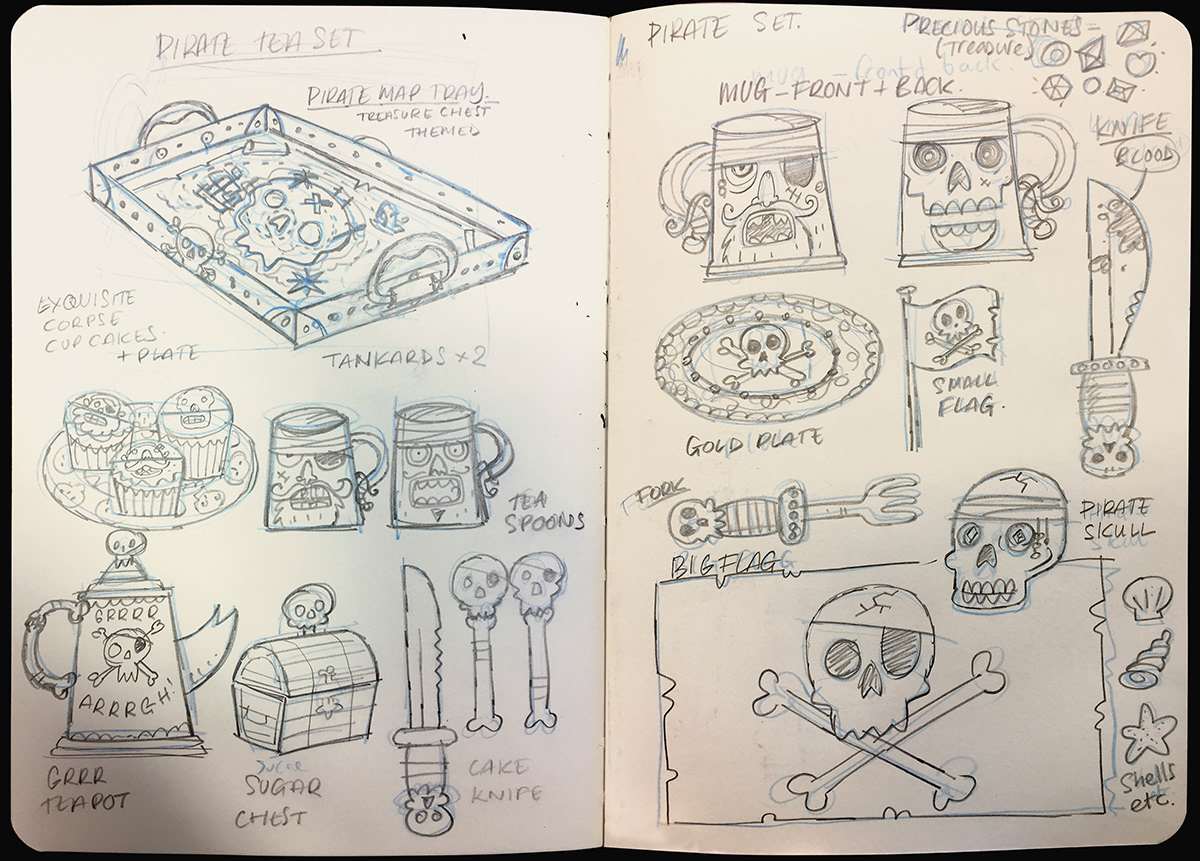 Djeco Pirate cakes - Gâteaux de Pirates
Available soon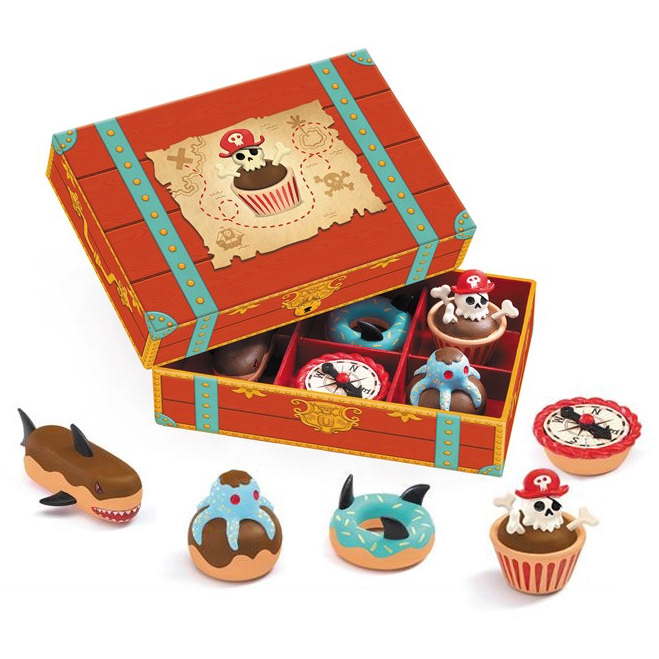 Pack of 8 pirate shaped invitation cards with stickers. 
The pack contains 8 pirate invitations, a sheet of stickers and 8 envelopes.
(available online: search Djeco invitation cards ref DJ04784)
Captain Bones 60pc Mini Puzzle

16cm x 22cm search: product ref DJ0767


search ref: Djeco DJ00160
I'm currently working on a pirate card game, another 4 vinyl toys and a giant pirate jigsaw puzzle (sneaky peak below). 
I have several projects that are currently being manufactured including pirate swords, balloons and a temporary tattoo.
I'll update this project as they come online.
Thanks for checking out this project - all appreciations and comments are truly appreciated:))
You can follow my latest work on