Diarmuid Gavin & Steve Simpson
This was a HUGE project, KING SIZE in fact!
Firstly, I'm not an architect or an engineer, I have never done anything like this before (apart from the
Royal gates
I designed for the Queen's jubilee last year)
Back in November 2022 garden designer, Diarmuid Gavin, asked to me to create a poster that would help illustrate his idea for a new garden to the Antrim & Newtownabbey Borough Council in Northern Ireland. Just 6 crazy months later the King and Queen came and officially opened the garden. This is my involvement in the project ☞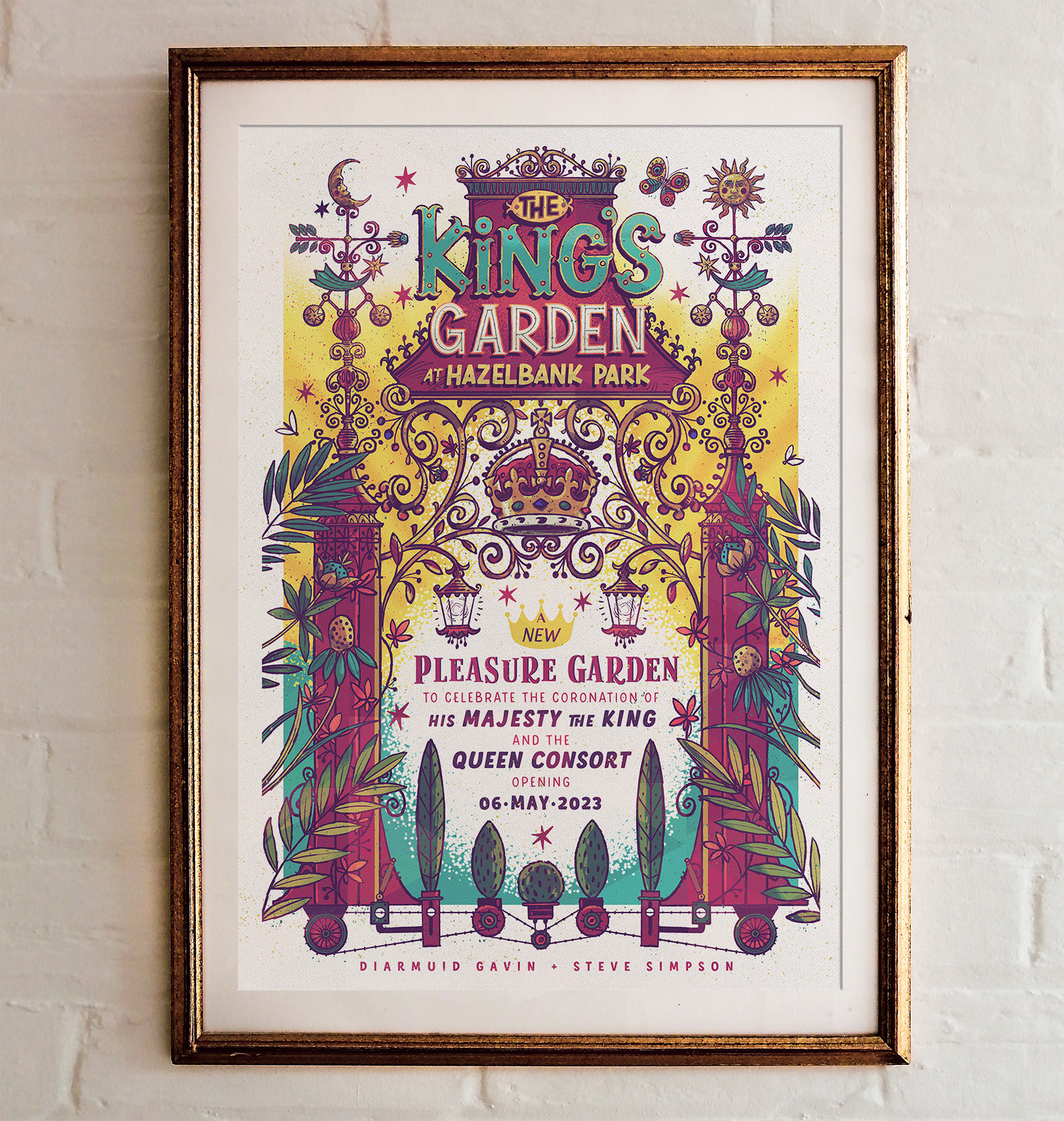 Designing the Pavilion and Gates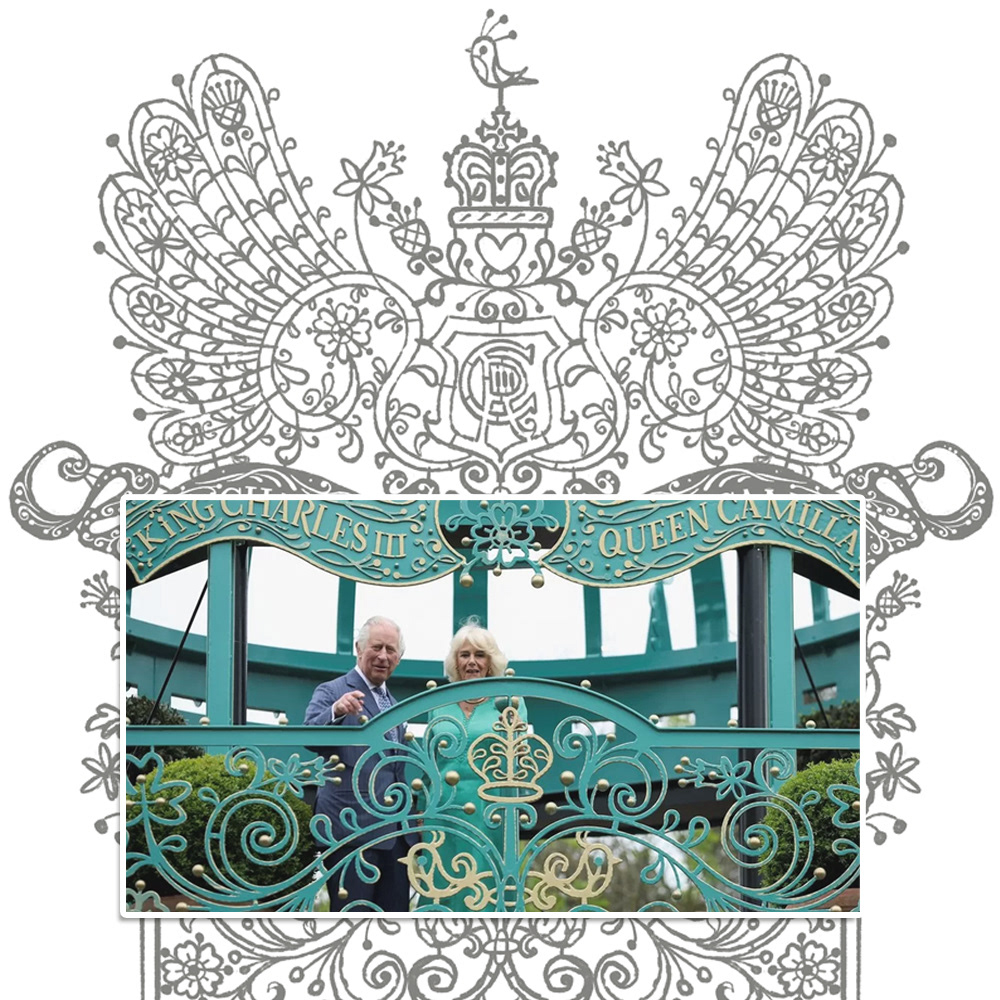 From the Council's website ....
Officially opened on Wednesday 24 May by King Charles III and Queen Camilla, the Coronation Garden is an ornate three floor pavilion topped by a crown. Diarmuid Gavin's magnificent Coronation Garden treats visitors to a musical performance of dancing topiary and spinning conical trees every fifteen minutes.
more info and photos
The Coronation Garden Commemorative Poster
The poster was commissioned as a gift to the King and Queen on their visit to the Coronation Garden, 24th May 2023.
Thanks for checking out this project - If you are visiting Northern Ireland the garden is close to Belfast - well work a visit.
All appreciations and comments are very much appreciated:))
You can follow my latest work on